THE LATEST OIL PAINTINGS
Regular price

$264.00 USD

Regular price

Sale price

$264.00 USD

Unit price

per

Regular price

$1,345.00 USD

Regular price

Sale price

$1,345.00 USD

Unit price

per

Regular price

$872.00 USD

Regular price

Sale price

$872.00 USD

Unit price

per

Regular price

$1,959.00 USD

Regular price

Sale price

$1,959.00 USD

Unit price

per

Regular price

$1,959.00 USD

Regular price

Sale price

$1,959.00 USD

Unit price

per

Regular price

$1,959.00 USD

Regular price

Sale price

$1,959.00 USD

Unit price

per

Regular price

$264.00 USD

Regular price

Sale price

$264.00 USD

Unit price

per

Regular price

$264.00 USD

Regular price

Sale price

$264.00 USD

Unit price

per

Regular price

$264.00 USD

Regular price

Sale price

$264.00 USD

Unit price

per

Regular price

$264.00 USD

Regular price

Sale price

$264.00 USD

Unit price

per

Regular price

$399.00 USD

Regular price

Sale price

$399.00 USD

Unit price

per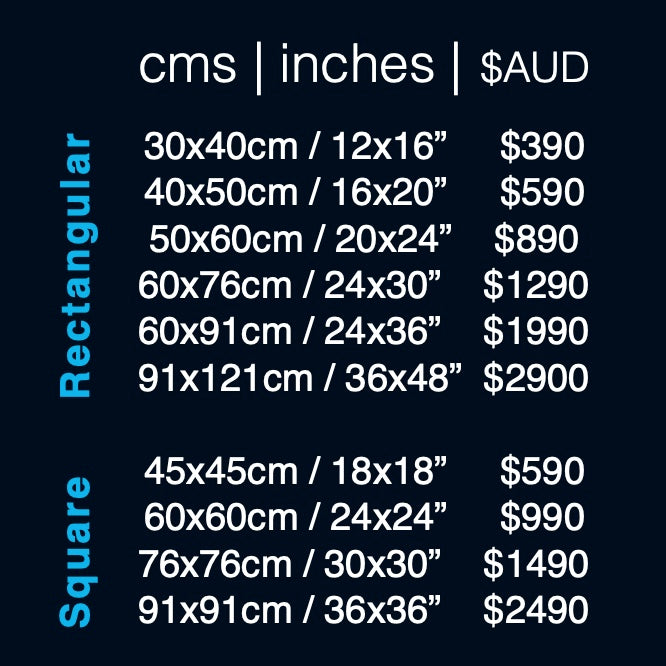 Price by Size
Here are some of my most commonly used sizes. Other sizes are available, larger, and panoramic / extra tall canvasses (depending on which way they are painted). See them in a room mockup to get an idea of their size.
See Sizes in a Room
Port Hedland & Coffs Harbour
Recently relocating to the east coast, David is finding fresh inspiration in the wonderful scenery, while still loving the rugged Pilbara, North West Australia.
Oil paintings. Workshops. Excursions.
OIL PAINTINGS

Shop from paintings ready to take home, or have one painted just for you. Commission Pricing Here

WORKSHOPS

In demand for workshops, Hooper has been teaching for over 2 decades. (Online also)

EXCURSIONS

Painting outdoors, 'Plein Air' is making a comeback! Try it, in a group!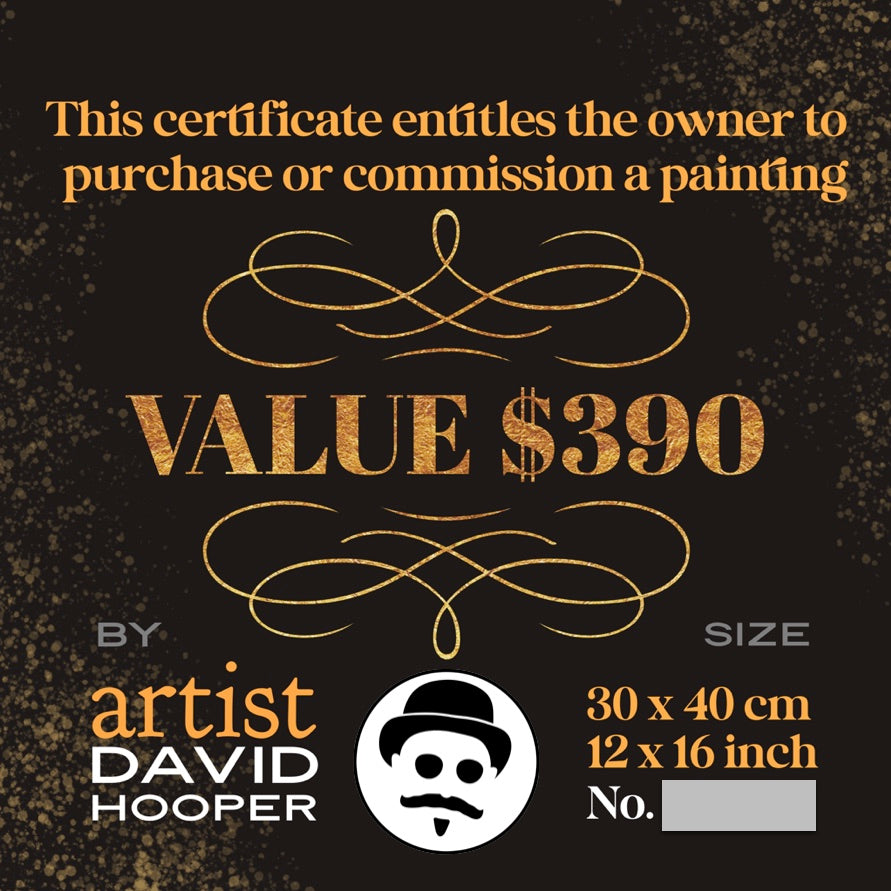 Gift Certificates
10 VALUES from $390 - $2900
ART is a very individual choice, so why not give a friend the enjoyment of choosing their own artwork?
A numbered and signed Gift Certificate will be express posted to you upon purchase, as well as an email copy, for those moments where one is short on time.
Shop Gift Certificates